Explore more resources supporting strategic analytics, research, planning and decision-making activities.​
Current peer institutions listed with links for websites, strategic plans, Carnegie classifications and more.​
The Common Data Set (CDS) initiative is a collaborative effort among data providers in the higher education community and publishers as represented by the College Board, Peterson's, and U.S. News & World Report. The combined goal of this collaboration is to improve the quality and accuracy of information provided to all involved in a student's transition into higher education, as well as to reduce the reporting burden on data providers.

University Overall
Academic Affairs
Athletics Department
Finance & Operations
External Affairs & Strategic Initiatives
Student Affairs
University Advancement
Enrollment history and Fact Book archives dating as far back as 1903.​

The UNC InfoCenter contains downloadable reports and data tables and interactive data tools. The InfoCenter supports transparency and accountability to North Carolina taxpayers and other stakeholders, and it supports efforts to increase the University's efficiency and impacts.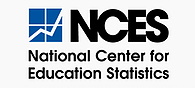 The National Center for Education Statistics (NCES) is the primary federal entity for collecting and analyzing data related to education in the U.S. and other nations. NCES is located within the U.S. Department of Education and the Institute of Education Sciences. NCES fulfills a Congressional mandate to collect, collate, analyze, and report complete statistics on the condition of American education; conduct and publish reports; and review and report on education activities internationally.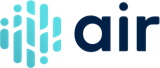 AIR is a global association that empowers higher education professionals at all levels to utilize data, analytics, information, and evidence to make decisions and take actions that benefit students and institutions and improve higher education.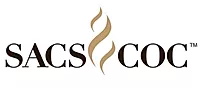 The Commission on Colleges of the Southern Association of Colleges and Schools (SACSCOC) is the regional body for the accreditation of degree-granting higher education institutions in the Southern states. The Commission's mission is the enhancement of educational quality throughout the region and it strives to improve the effectiveness of institutions by ensuring that institutions meet standards established by the higher education community that address the needs of society and students.